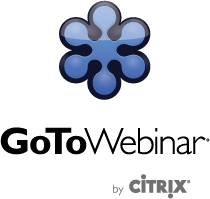 SPEAKER: LUIGI TELESCA (INTRODUCED BY PABLO CILOTTA).
TEAM ORGANIZER: JESÚS VÁZQUEZ, RAFA PAGÁN, JOSÉ BARATO, NINFA MUÑOZ AND EVA VECINO.
In this webinar, Luigi explained in detail how blockchain and smart contracts can innovate the project management and the way we keep track of all contractual obligations facilitating interactions among the digital and the physical work. He also presented the Trakti framework for contract management and how smart contracts can monitor and automate the payments of a conditional based contract based on SLA performance of a third party service
LINK TO THE WEBINAR VIDEO: https://www.youtube.com/watch?v=WuX2-Aqzvl0&t=477s

Below, you can see the statistics of the webinar.
| | |
| --- | --- |
| Lecture | How blockchain and smart contracts will change the way we manage contracts |
| Speaker | Luigi Telesca (introduced by Pablo Cilotta) |
| Brief Description of the lecture | Smart contracts and blockchain technologies are changing the way we will do business, the way we will manage our companies and business relations, the way we will negotiate our assets and, finally, how we will monitor all contract obligations. In this webinar, Luigi explained in detail how blockchain and smart contracts can innovate the project management and the way we keep track of all contractual obligations facilitating interactions among the digital and the physical work. He also presented the Trakti framework for contract management and how smart contracts can monitor and automate the payments of a conditional based contract based on SLA performance of a third party service. |
| Description of the speaker's curriculum | Luigi is the co-funder and CEO of TRAKTI, an award winning peer to peer contract negotiation and lifecycle management platform integrated in the blockchain, part of Startupbootcamp and Kickstart Accelerator. Luigi invested the last seventeen years working on distributed systems, enterprise software, e-negotiations, Future Internet architectures and protocols. In 2006 he created the first peer to peer negotiation system for SMEs called "Open Negotiation Environment", a research project funded by the European Union in FP6, that proved the possibility to run business negotiations in a peer to peer network before the blockchain. This research work led to the creation of eXrade, the company he founded in 2011 to commercialise ONE results and then Trakti. Luigi started his career as funding and R&D manager of CREATE-NET an international research center that he contributed to create in 2003 and that he successively led as Chief Operating Officer, until the 2016 acquisition. |
| Date and time | 19th November, 2018. 20:00 (Spain Local Time) |
| Duration | 1 hour, 8 minutes |
| Number registered | 212 |
| Number attendees | 144 |
| Attendance rate (%) | 66,04 |
| Average attendance interest rating (%) | 73,81 |
| Average attentiveness (%) | 67,5 |
| Countries connected | Argentina: 1; Brazil: 1; Chile: 1; Colombia: 5; Ecuador: 2; El Salvador:1; Spain: USA: 1; Mexico: 1; Peru: 4; Poland: 1; Uruguay: 1; Venezuela:1 |
| Number PMP attendees | 108 |
| Number questions asked | 3 |
| Webinar video link | |